Vasectomy near New Port Richey and Dade City (Pasco County), Florida:
The Florida DOH in Pasco County has an excellent vasectomy program with financial assistance under Title 10. Vasectomy counseling and screening for financial assistance are available at 3 Pasco County clinics (New Port Richey, Dade City, and Wesley Chapel). Vasectomies are performed by Drs. Doug Stein and John Curington at their office in Lutz. For available dates, see their Schedule Page. Partner consent is not required.
The Florida DOH clinic in New Port Richey is at 10841 Little Road ...
... one mile south of State Road 52 on the west side of Little Road.
The Florida DOH Dade City Clinic is at 13941 15th Street:
The Dade City Clinic is located across Florida Avenue from the Dade City Elementary School.
The
Wesley Chapel Clinic
is located at
33845 State Road 54
. Phone
813-780-0740.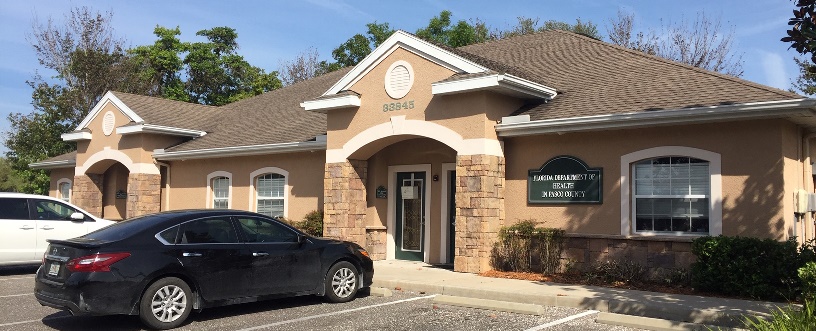 Photos of the left and right sides of the building.
Vasectomies are performed in the Lutz office of Drs. Stein and Curington.
Men who do not meet the income criteria for Title X (Ten) financial assistance, may still have a low-cost vasectomy through the Florida DOH in Pasco County for a fee. They must follow the rule for a 30-day wait between counseling and vasectomy, a rule which applies to all facilities where Title X funds are used. Please call the Health Department at one of the numbers below for current rates.
To schedule, or for a Guide to Low- or No-Cost Vasectomy in Pasco County, call
(727) 861-5260 (New Port Richey)
or
(352) 521-1450 Ext. 306 (Dade City)
(If the staff is not helpful, or if you leave a message and do not receive a return call within 24 hours, please call 813-536-1430 for assistance.)