Vasectomy near Port Charlotte / Punta Gorda, Florida: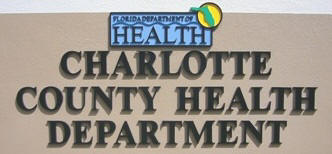 Click the sign above for the Health Department website.

The staff of the Charlotte County Health Department (CHD) offers a very patient-friendly vasectomy program and their Title X (Ten) funds are also made available to residents of nearby counties. The protocol for vasectomy at the Health Department includes a full physical exam and testing for sexually transmitted infections (STIs), all of which, depending on the tests ordered by the health department doctor, costs $75-100, far less than would be charged by private facilities for the same tests. And testing for STIs can be declined. Consultations may be arranged by appointment at any of the three Health Department clinics in Charlotte County. Vasectomies are performed by Drs. Doug Stein and John Curington according to their schedule (click for dates and locations). The most popular location for Charlotte CHD patients is our location in Ft. Myers. Because of the state requirement for a 30-day interval between informed consent and vasectomy procedures performed in state facilities, candidates must sign consents at the Health Department 30 days before their scheduled vasectomy dates. If there are no more Title X funds for the current fiscal year (July 1 - June 30) in Charlotte County, men may seek assistance at a nearby county such as Lee County.

Address and phone numbers are as follows:


The newest Health Department facility is in Port Charlotte at 1100 Loveland Boulevard.
Phone 941-624-7200 and select "1" for appointment scheduling.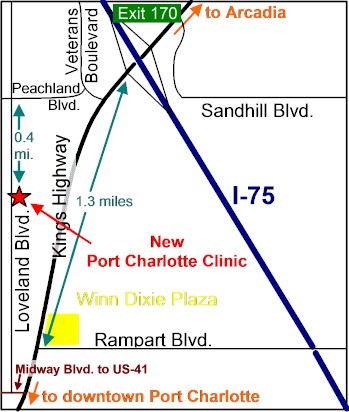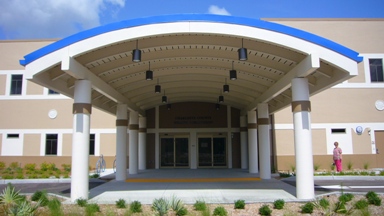 The clinic is 0.4 miles south of Peachland Boulevard.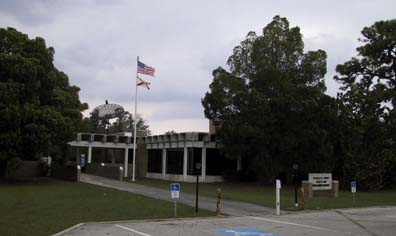 The south side of the Punta Gorda clinic faces Grace Street ...
... and most parking is on the north side.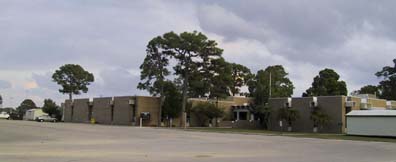 Hurricane Charley wiped out the trees you see above so the entryway below is now very open and sunny.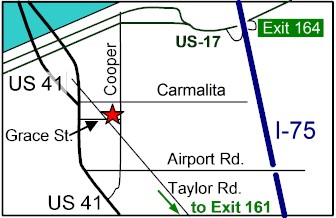 I-75 exits serving the Punta Gorda clinic are Exit 164 onto Route 17, and Exit 161, providing access to Route 765A (Taylor Road) from the south. From Exit 164, take Route 17 ~1 mile to Cooper Street (just before the hospital). Turn left ...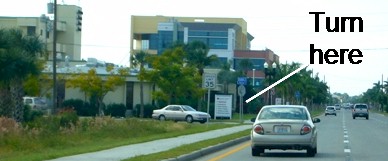 ... and travel south on Cooper 1.1 mile to Ann Street, just beyond the Charlotte County High School. Turn right on Ann and the health department will be on your left.



A third facility is in Englewood at 6868 San Casa Boulevard in the County Building.
Phone 941-474-3240.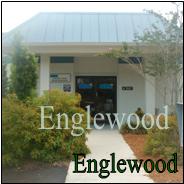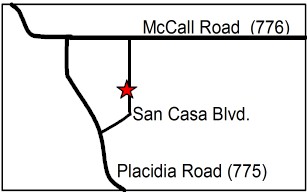 Men may receive counseling and sign their consents at any of the three locations.