Vasectomy in Largo, Florida:
serving Pinellas County
(Clearwater, St. Petersburg, Pinellas Park, Tarpon Springs, Palm Harbor, and nearby communities)
Pinellas County has
one of the premier county vasectomy programs in Florida,
with a special Men's Health phone line, a committed administration, and a nurse dedicated to the program.
Vasectomy counseling is provided by appointment in Largo or Pinellas Park. Vasectomies are performed by Drs. Doug Stein and John Curington at their office in Tampa/Lutz on a flexible schedule. Partner consent is not required. As at all county health departments, patients must sign consent more than 30 days prior to the vasectomy procedure, whether or not they are seeking financial assistance under the federal Title 10 program. If you have health insurance, you may not be eligible for Title 10 assistance, and the health department may not be able to accept your insurance as payment. But chances are very good that Drs. Stein and Curington are contracted with your insurance company through their private office in Tampa/Lutz.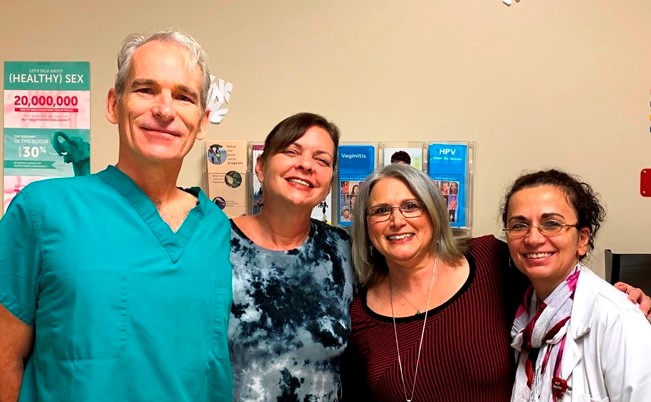 The Pinellas County Health Department Vasectomy Team
Dr. John Curington, Kristin, Gina, and Radostina
Vasectomies are performed at the Mid-County Health Center at 8751 Ulmerton Road :


The Health Center is on the north side of Ulmerton between Belcher and Starkey, closer to Starkey.Its access road is long so it is quite set back from Ulmerton.
Heading west on Ulmerton Road (below), here in early morning sun, the clinic will be on the right, just past a Taco Bell.

Heading east on Ulmerton, the clinic will be on your left ...

across Ulmerton from a Racetrac gas station and a Wendy's Restaurant.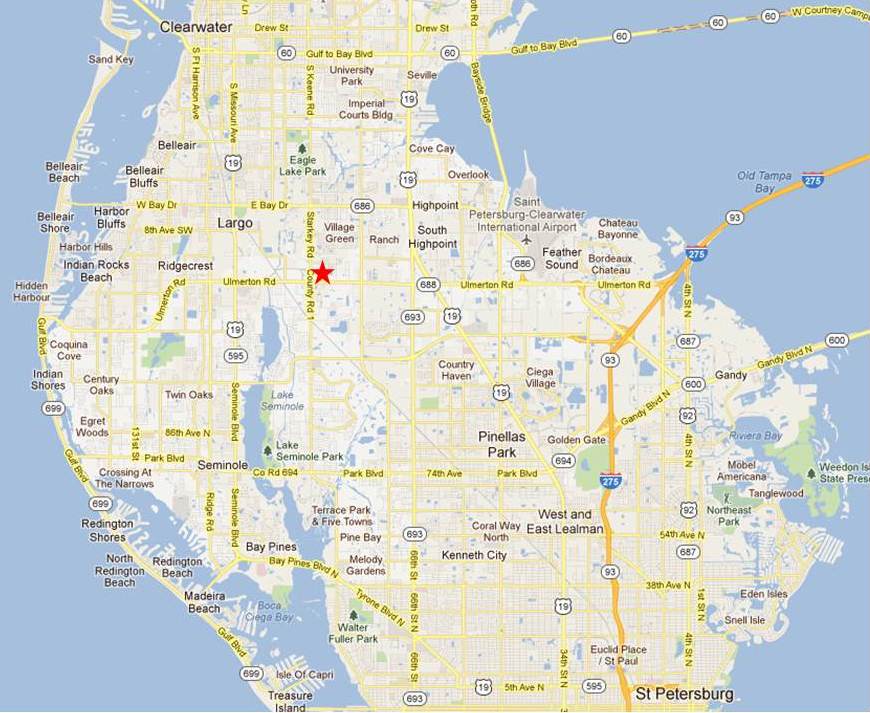 Just follow the map to the red star.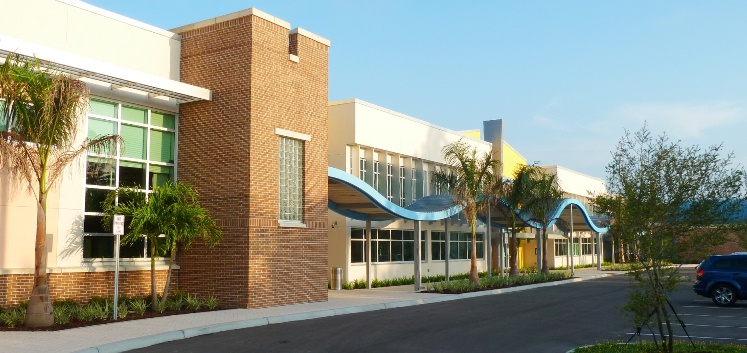 The colorful Center is brand new and a delightful place to have your vasectomy counseling!
Vasectomy counseling sessions are held at either this Mid-County Health Center or at the Health Center in Pinellas Park at 6350 76th Avenue North, zip code 33781.
For more information, or to schedule a consultation visit, call the PCHD Men's Health Line at (727) 462-MALE (462-6253).